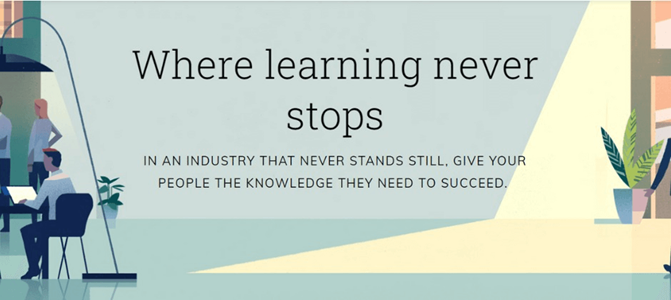 A learning community for the industry that never stands still
At Euromoney Learning, we understand that learning doesn't start and end when you leave the classroom. We know that the financial markets never stand still, and that technology has both simplified and added complexity at a break-neck pace. That's why our approach to learning offers solutions that work for organisations and individuals - no matter where they sit or how they need to participate.
Our in-person and virtual classroom courses have been the cornerstone of Euromoney Learning for over 30 years. If you are looking to reach the next level of your career, or to learn more about a specific topic, our courses will meet your needs. They provide the opportunity to learn with a group of people from around the world, discussing topical issues with experts in their field. Using recent, relevant case studies and pragmatic exercises, you'll apply theory, models, and tools to real-life challenges. And, as part of a global cohort, you'll network with like-minded peers to share ideas on how to solve similar problems within unique organisational cultures.
Our courses cover a broad range of banking and finance topic areas, including Investment & Asset Management, Credit & Corporate Banking, FinTech, Treasury, Project & Infrastructure Finance, Legal, and Governance, Risk & Compliance. We also offer a range of courses to support soft skills development across out C-Suite & Board Education, Leadership & Management Development, and Relationship Management portfolios.
Why use Euromoney Learning?
Quality – our global learning community consistently rate our service as 5 stars.

Track record – we have been delivering training solutions for the world's top banks for over 35 years.

Knowledge – our 100+ strong team of specialist instructors all have decades of industry experience, ensuring our knowledge base is second to none.

Flexibility - we offer learning across all requirements, from access to on-demand content, in-person or virtual classroom training, to completely customised programmes based in your unique needs.

Recognition – we are accredited by the British Accreditation Council and the CPD Certification Service.
News
Guaranteed to Run (GTR)
Plan your training in advance without being concerned about cancellation
Organising your plans for learning and development is now easier than ever with the return of our Guaranteed to Run courses. Any course marked as 'GTR' on our website or calendar is 100% guaranteed, allowing you to book in advance and save on travel or accommodation costs, without being concerned about cancellation.

To view our Guaranteed to Run courses simply look out for the GTR shield on our website.
Available courses