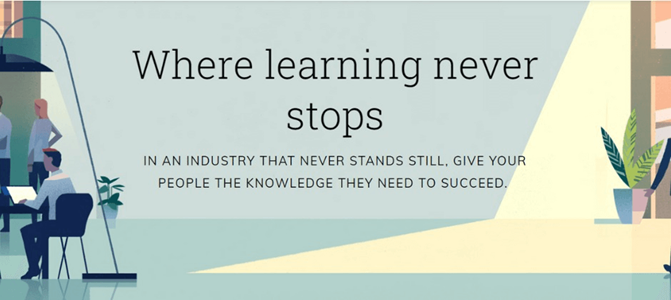 A global provider of training across all areas of finance and leadership development
At Euromoney we work with a team of 150 world-class experts to deliver practical, personal, and ROI-driven learning experiences. With substantial experience designing and developing completely customised, blended learning programmes for all levels of seniority, from Boardroom to front line, we have worked with 95% of the world's top corporate and investment banks to deliver state-of-the-art training to more thousands of professionals, in more than 80 countries around the world.
We have a experience of over 30+ years providing learning solutions to the world's major organisations and are privileged to have contributed to their success. We view our clients as partners and focus on understanding the needs of each organisation we work with to tailor learning solutions to specific requirements.
Why use Euromoney Learning?
Quality – our global audience consistently rate our performance 'excellent' or 'outstanding'. We are the industry leaders

Track record – we have delivered training solutions for 95% of worlds' top 100 banks

Knowledge – our 150 strong team of industry specialist trainers are world leading financial leaders and commentators, ensuring our knowledge base is second to none.

Reliability – if we promise it, we deliver it. We have delivered over 20,000 events both in person and online, to delegates from over 180 countries.

Recognition – we are accredited by the British Accreditation Council and the CPD Certification Service.
News
Euromoney Virtual Learning
Restrict your travel, not your training, with our expanded portfolio of virtual learning solutions.
Whether you want a quick, deep-dive or an accredited virtual learning programme, Euromoney Learning is here to help you master new skills, connect with others, and build confidence without the need for travel.
Find out more about our virtual learning solutions
Available courses