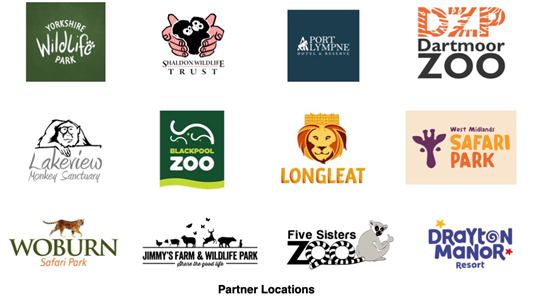 The home of unique team building activities, hosted in your favourite zoos and animal sanctuaries!
Every activity we run is bespoke to the client's needs, but the core of each workshop is the same. Each group creates items for the animals as their team building event, and at the end gets to watch the animal's response, providing a tangible and rewarding outcome to their efforts. By conducting these workshops, we aid the keepers at the host institution in their mission to provide the best possible animal welfare, creating enrichment items for the animals they might not otherwise get, due to limitations of time or money.
Co-Founders Mark Kingston Jones and Chris Hales have over 30 year's experience working with animals between them, and use this to design a great activity for the people that will truly benefit the animals. It may also help in fulfilling the company's Corporate Social Responsibility aims. From 97 team building reviews we have an average rating of 4.85/5*'s and eighty-four 5/5* reviews, which can all be seen here. Our feedback shows groups leave with a fantastic feel good factor, with them talking about their experiences for weeks after. To date we have run over 90 workshops and as the items we design are meant for long term use, we have things made by our groups still being enjoyed by the animals 6 years later and counting.
Choose to work together or in competition, go for serious team building or a bit of fun, whatever your needs we tailor our events to you! Go for 1-2hrs, half day or full day activities or take it further by pairing you team build with a wider context and fundraising campaign, or choose more formal communication training grounded in neuroscience and psychology through our collaboration with ICD. We even have an option where you can build a primate enclosure at a Sanctuary from scratch!
We have official partnerships with locations in Ascot, Bedfordshire, Kent and Wiltshire, but we also have contacts all over the UK and Internationally, so let us know where you are based and we can find a venue for you! All prices are based on the length of the event, number of people and where your event is held, so please don't hesitate to ask for a quote.
Available courses