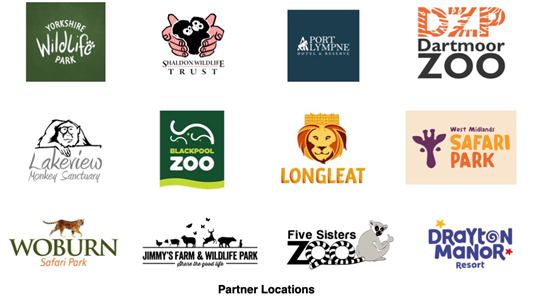 Description
Corporate team building events with real teeth! With our half-day workshops your group will work together on larger enrichment items or a smaller build project. This will lead to the participants gaining a real sense of achievement, as they watch the animals judge the results.
Our prices are all based on the length of the event, number of people and the location your event is held at, so please don't hesitate to ask for a quote.
We primarily work with locations in Ascot, Kent and Wiltshire, but we have contacts all over the UK and further afield so let us know where you are based and we can find a venue for you!
What you will learn
If you are looking for a team building activity where your group is going to have to work hard, and truly embrace team spirit to reach a tangible outcome then you are in the right place! Mark and Chris use their animal expertise to create team building events that benefit your workforce, while boosting animal welfare for a true sense of achievement! Each event is tailored to the needs of the group so please enquire for more details of how we can help your team.
Further information