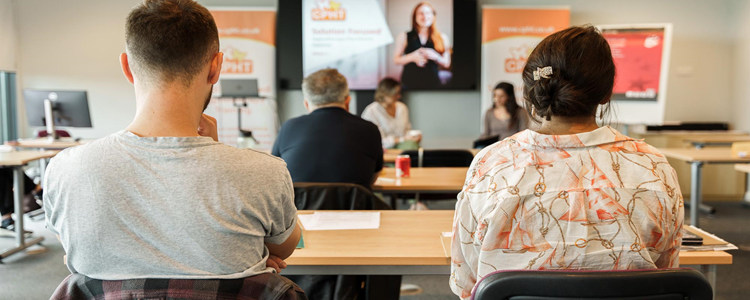 Hypnotherapy Training Courses in the UK
For Future and Practising Hypnotherapists who want to be at the forefront of the hypnotherapy profession in the UK.
Clifton Practice Hypnotherapy Training (CPHT) is a UK based hypnotherapy training body providing a Hypnotherapy Practitioner Diploma (HPD) Course for the modern hypnotherapist. This course is designed for students wishing to become practising hypnotherapists. 
Hypnotherapy is now considered to be one of the fastest growing professions in the United Kingdom and CPHT has enabled hundreds of students to become successful hypnotherapists. If you intend to make hypnotherapy your new career, part-time or full-time, we believe you have come to the right place.
The Hypnotherapy Practitioner Diploma (HPD) Course is a lively, rigorous and practical 10 month course designed to enable you to go successfully, confidently and competently into private practice. CPHT specialises in producing highly effective practitioners who thrive in practice and in business.
What is Solution Focused Hypnotherapy?
Solution Focused Hypnotherapy uses practical, modern, and well researched strategies to help people make significant, positive changes in their lives in a relatively short period of time. Working with Solution Focused Hypnotherapy, the Solution Focused Hypnotherapist looks at what the client wants to achieve rather than on the problem(s) that prompted them to seek change.
The approach focuses on the present and future and not on the past. The Hypnotherapist asks the client to consider their preferred future, for instance, what would be better if the problem had improved? What would have changed? This enables the client's possible solutions to become more apparent and worked towards. Hypnosis itself reduces anxiety and this is done very simply through relaxation and visualisation, allowing the client to focus on the positive aspects of their lives that encourages a shift in perspective.
Through working with the client, Solution Focused Hypnotherapy can help with Confidence and Self Esteem problems. It can also help (if necessary in conjunction with medication) in the treatment of Depression and Anxiety, including Panic Attacks, Agoraphobia and Irritable Bowel Syndrome (IBS). Minor Phobias such as spiders, water, flying and public speaking can also be minimised, along with painful memories and traumatic experiences.
Reproduced by kind permission of AfSFH Association for Solution Focused Hypnotherapy
Why use Clifton Practice Hypnotherapy Training (CPHT)?
We produce practitioners who are 'Fit for Purpose'

Your lecturers are highly qualified, engaging teachers, but most of all successful, experienced hypnotherapists

Your training will put you at the forefront of the hypnotherapy profession

Your training and qualifications are accredited on the National Qualification Framework

You are supported during training and onwards into your new career
Available courses