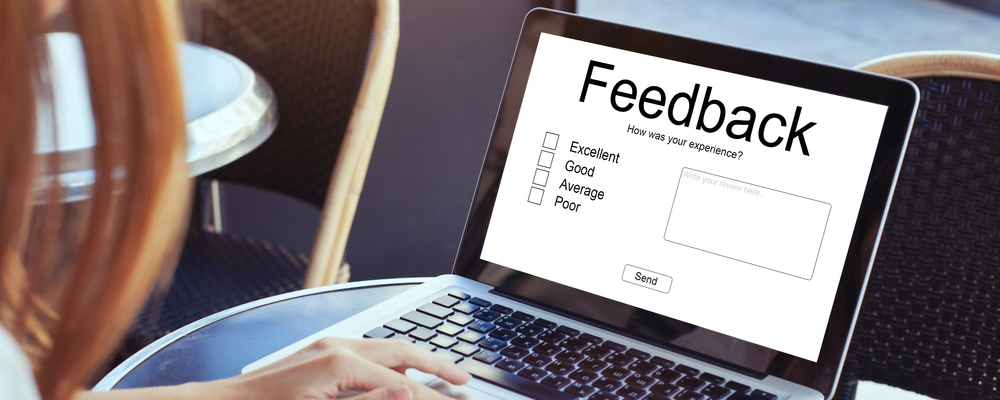 Five reasons to ditch paper feedback forms and go digital.
In an age when just about every industry has been digitised, especially within the realm of training provision, why is paper still the "go to" tool of choice to collect training feedback? Here are five issues with this approach:
Anonymity — It's difficult for delegates to be entirely truthful when submitting feedback on paper, especially if comments relate to the trainer. Digital forms, which can be completed in the classroom or sent to delegates at a later date, allow students to provide considered and honest responses.
Accuracy — For providers that transpose data from paper forms onto a spreadsheet/database, there is the potential for human error, and often it's simply not possible to log every piece of information, especially if responses include lengthy comments.
Less is more — Whilst online feedback forms can, perceptually, have lower response rates, experience shows that the additional insight from digital feedback delivers a far deeper (and more useful) level of understanding. Additionally, comment areas, which are mostly ignored on paper forms (unless particularly positive or negative), are readily available for review.
Timing is everything — Instant visibility of a learning experience which requires immediate response is critical. With paper feedback forms, days or even weeks may have passed before delegate reviews are analysed, and the opportunity to react is missed.
Analytics — Digital systems give you access to powerful analytics via management dashboards. At the touch of a button you can monitor performance across course type and trainer, in real time.
20/20 Vision
Digital feedback systems allow your delegates to submit their feedback, in confidence, and you can gather ALL the information you need to evaluate the performance of courses you have commissioned, and of the educators who have delivered the training.
Aside from the obvious conservation element, paper forms have to be printed, collated and distributed (which takes time and costs money). Online forms accurately collect and collate every piece of information the student shares with pre-built analysis available for you to view as soon as the feedback has been uploaded. You can respond to the good, the bad, the ugly in a timely manner.
Online feedback systems enable you to track, in real time, the effectiveness of your learning programs whilst reducing the amount of time and money spent understanding delegate experience, all whilst adding to your green credentials. Training feedback definitely benefits from a digital touch.