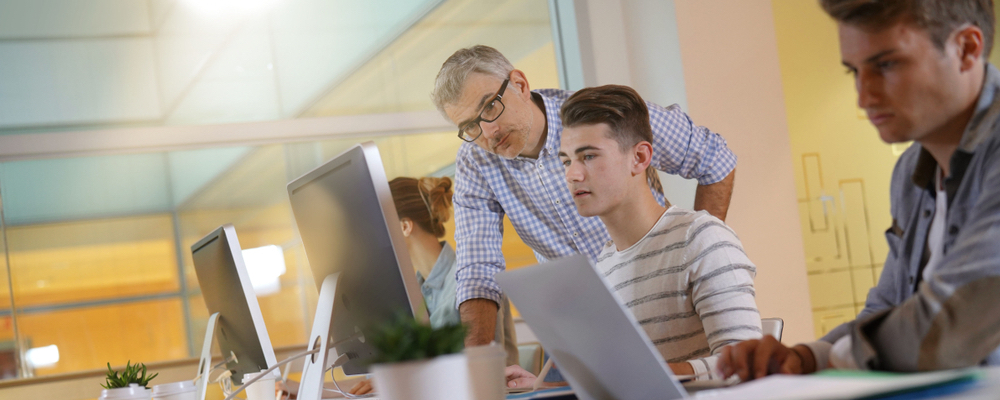 Understand and analyse your Learner feedback
Getting and analysing learner feedback has always been important but understanding the impact of your Apprenticeship provision is now a critical feature of the new Ofsted inspection framework. Coursecheck makes it easy to establish how learners perceive tutors, assessors, learning materials and Apprenticeship provision overall. It's a mobile-friendly training evaluation system that's ideal for Apprenticeship delivery. Feedback collected digitally is more honest and insightful and training managers get real-time insight into what's working well and what's not. There's also a marketing element to Coursecheck, which helps you harness the power of Learner feedback to win new business.
Management Benefits
Ability to collect feedback in the classroom or workplace, ensures the maximum response rate
Real-time analysis and valuable insights shows you what's working well and where improvements could be made
Automated alerts and reports make it easy to manage learner satisfaction
Marketing Benefits
With 90% of employers reading reviews before making purchasing decisions, being able to prove how good your apprenticeships are, has never been more important.
It's easy to integrate Coursecheck with your own website so people can read your Learner feedback and get the reassurance they're looking for.
Google loves reviews so your search rankings get a big boost.
Coursecheck is integrated with Social Media. For example, Learners can tweet their review with a single click.
To find out more about how Coursecheck can help you make the most of your Learner feedback for apprenticeships, we recommend that you either sign up for a short web demonstration or if you want to dive straight in, sign up for a free 15 day trial.
Getting started with Apprenticeship delivery
If you're thinking about getting involved in apprenticeship delivery but not sure what route to take, we recommend talking to the team at The Education and Skills Consultancy (ESC)
When it comes to joining the Register of Apprenticeship Training Providers (RoATP), ESC have managed applications for over sixty companies; and have a 100% success rate.  What's different about ESC is that they don't just provide advice. Instead you get an end-to-end bid writing service for all RoATP routes with a dedicated bid writer to ensure a successful application.
07/07/2019