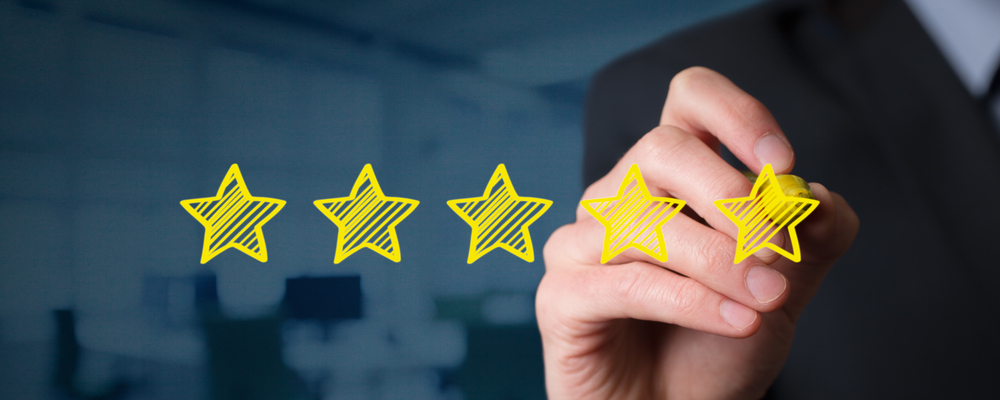 Find out what makes reviews so powerful and what they could do for your business.
Like most training providers, you probably already collect feedback from everyone you train. Perhaps you use paper forms or a web-based survey tool. Either way, the good news is that if the feedback you collect is generally positive, you're in possession of a very valuable marketing asset. There's plenty of evidence for this. In fact, independent research shows that:
"90% of customers read online reviews before making a purchasing decision."
"88% of customers trust online reviews as much as personal recommendations."
"92% of customers are more likely to purchase a service if they've read trusted reviews about it."
Sources: iPerceptions, Nielson, eMarketer, Marketing Land
In our personal lives, reviews have been an essential part of decision-making for many years. And this is now becoming the norm for many business decisions too. In the 'olden' days, you could create a brand by spending (a lot of) money on creating an image of yourself that reflected the way you wanted to be perceived. But social media has changed all that.
These days, a brand is determined far more by the way that you're seen to interact with your customers. The reality is that people care less about what you say about yourself; and more about what other people say about you. The voice of the company is being drowned out by the voice of its customers; and the most successful companies are those that fully acknowledge this, and join in the conversation.
You may well have glowing testimonials on your website but the problem with this approach is that prospective customers know that the reviews have been hand-picked by you; and that significantly reduces their effectiveness. For it to be credible, people want to see a complete picture of all the feedback you get; and they want to see it on an independent website.
Negative feedback can be good for your business! Since the purpose of showing off your feedback is to provide reassurance to potential customers, you might think that showing off negative feedback would be counter-productive. But it's not the case. In fact evidence from Google shows that if you have nothing but 5 star reviews, people actually become suspicious. What they want to see is that you generally do a great job; and that when things occasionally go wrong, that you handle it well. Showing how you responded when something went wrong can actually be more beneficial than if the problem had never occurred in the first place.
The other key benefit of online reviews, is their effect on search engine results. Search engines can recognize reviews for what they are, and this form of content is ranked higher than other content because of its perceived value to people searching. Google automatically adds Google stars to search results based on reviews, which helps them stand out. Better still, according to Google, people clicking on search results that feature stars, are three times more likely to make a purchase.
In conclusion: if you know your customers generally say positive things about you, then you should make the most of this valuable asset. Handled correctly, reviews can be an extremely powerful marketing tool and drive measurable business benefits.