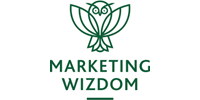 Business:
Marketing Wizdom trains business owners on how to take any business to market leadership.
Goal:
The company are strong believers in the power of independent validation and verification and wanted to be able to offer this for its own business.
Results:
Coursecheck is integrated with Marketing Wizdom's own software so that customer feedback can be submitted within the framework of its own training platform.
Prospects can easily see the Coursecheck star rating on the Marketing Wizdom website, and click through to read current, independent reviews, providing the authentic validation that the company was looking for.
People may know about you but what they want is independent validation. Coursecheck offered a way to do that.
Robert Clay, Founder