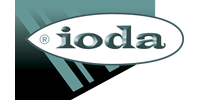 Business:
Ioda is a training and consultancy organisation, specialising in Leadership & Management, Equality diversity and Inclusion and Coaching & Mentoring.
Goal:
An easier and more professional way for learners to leave feedback
The ability to collate feedback more easily and efficiently. 
Results:
The feedback we have received has been in a lot more detail than we were getting previously
The trainers can see their feedback in real time instead of having to wait
We can collate the information quicker and more efficiently which means we can give it to our clients quickly too
We use the reporting system to get clear data to be used as required
The use of Coursecheck has enabled us to improve our evidence for Ofsted and ESFA in relation to student engagement for our Leadership & Management Apprenticeships

Coursecheck has massively improved the student feedback we receive. it is simple to use, easy to navigate and cost effective. It also gives us the opportunity to go back to the delegates to address any concerns, ensuring we give the best possible customer service to our clients.
Lisa Reynolds, Head of Training & Operations