Green Cross Training is the largest independent provider of first aid training in the marketplace, providing training to around 30,000 learners per year.
Goal:
To be able to collect and manage independent reviews on a website dedicated to training organisations.
Results:
The company was pleased with the ease of implementation and the way it could be integrated with other systems.
Key personnel receive the feedback once a week.
The marketing department uses Coursecheck and the 'star-system' to promote itself to prospects and for differentiation.
It is also receiving online leads based on their use of Coursecheck.
Trainers are now more motivated by being able to read their feedback, and the company is more responsive to its customers
I believe that for any training provider that takes feedback seriously and wants to make their business the best of the best, Coursecheck ticks all the boxes.
Erty Ryall, Managing Director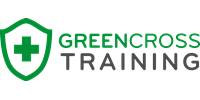 See for yourself how quick and simple it is to harness the power of your feedback