Free your customer feedback and see the difference it can make to your business.
Customer feedback is one of the most powerful resources your business owns. And yet, whether consigned to a dusty old filing cabinet or a long-forgotten network folder, too many training providers keep their customer feedback locked up.
Time for change! We want to free your feedback and help you to use it to it's true potential. It's worth the effort: easy, instant, online access to feedback means you can resolve any customer issues, maintain the high standard of your training courses, and show how good you are to potential new customers.
Ready to set your feedback free?
Firstly, watch this simple video - in it we outline the ten simple steps to unlock your customer feedback.
Secondly, why not book a place on one of our autumn 'drop-in' demos? Each week, on a Thursday lunchtime, we are hosting a quick, no-obligation session. This is a chance for you to see how easy it is to free your feedback and use it to help your business to fly.
You bring the sandwiches, we'll bring the intuitive, feedback management platform, with the power to dramatically reduce your paper-workload, and deliver real-time management insights.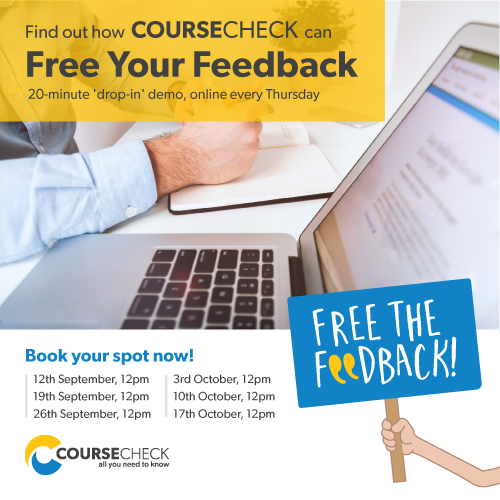 9th Sept 2019