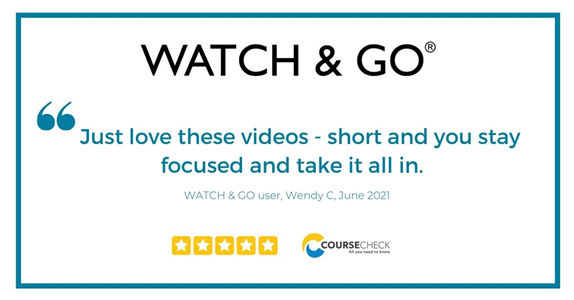 Description
The practical Developing an Eye for Accuracy virtual workshop is facilitated live by one of our expert accuracy skills Consultants, and combines the benefits of online accessibility with the ability for participants to practise our proven accuracy techniques on their keyboards, using a specially prepared e-Participant Manual.
The virtual workshop is based on the established Developing an Eye for Accuracy face-to-face delivered programme, which consistently delivers an average group reduction in errors of 50-60%. Early indications show that the virtual workshop participants achieve the same level of measured improvement as a result of the training. It's hands-on practical training for people who read, check or transfer information as part of their day-to-day work.
The virtual workshop objectives are to:
Measurably improve data accuracy
Increase concentration and attention-to-detail skills
Know and be able to apply accuracy techniques for different types of data
Boost efficiency and productivity when processing and checking information.
This virtual workshop is delivered in-house with a group of your own people. For the virtual workshop participants need to feel comfortable sharing examples of the mistakes they have made at work. That's why this virtual workshop training is in-house and not open to everyone. We respect the confidential nature of the examples given.
What you will learn
The Developing an Eye for Accuracy virtual workshop is delivered over two consecutive mornings or afternoons. Session One explores why mistakes happen, how to 'SuperConcentrate' and how to manage distractions. It provides essential groundwork for understanding the techniques for reading, checking and transferring information accurately and quickly. Session Two explores how to apply accuracy techniques to specific types of data such as punctuated data, names and addresses and alphanumeric data.
Benefits of the virtual workshop:
At Scott Bradbury we are believers in the power of face-to-face delivery. However, online facilitation does provide new opportunities to enhance the value and accessibility of the learning.
There are three big benefits of the virtual workshop over the face-to-face delivery:
Added flexibility - your people can participate from any location, whether that is from home or your different corporate offices, nationally and globally (we can be flexible on timings, allowing for international time zones)
Extra Trainer Time for Preparation and Review - your people are helped to prepare for the workshop properly (in the Essential Workshop Preview) and they review it thoroughly (in the Essential Workshop Review)
Additional resources - your people have access to online video-based and skills testing resources to sustain performance improvements and keep the accuracy messages front-of-mind. They encourage transfer of learning from the workshop to the workplace.
Further information