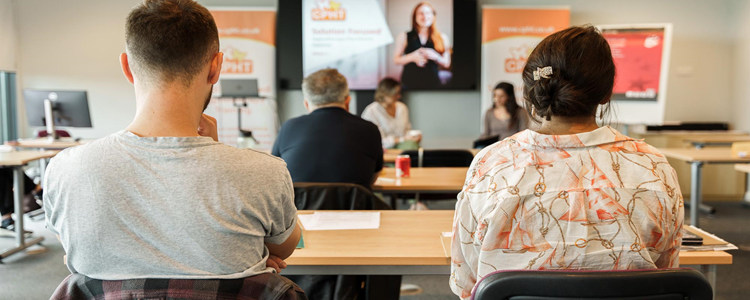 Description
The Hypnotherapy Practitioner Diploma (HPD) Training Course is a lively and practical 10 month course designed to enable you to go successfully and competently into private practice, safe in the knowledge that you have the support of the CPHT team if at any time you need professional help or advice. CPHT specialises in producing graduates who are successful as practitioners both for part-time and full-time careers. It is probable that we have the best record for this in the country.
The HPD Course is of approximately 120 hours duration of classroom study (plus practice between sessions and required reading) over a period of 10 months. Successful graduation leads to a full Diploma qualification (DSFH) and the nationally accredited (NCFE) Hypnotherapy Practitioner Diploma (HPD).
The study materials for the training course have been prepared and selected by David Newton and include 250,000 word course notes. Classroom tuition is in groups of approximately 22-24, ensuring the very best of personal attention for everybody, and our on-going interest in our students extends beyond training into continuing professional support. On this course, you will learn about hypnotherapy, not just in theory but also with plenty of practice, and how to be thoroughly effective as a psychotherapist, too. We also cover marketing and setting up your own practice.
No experience is necessary as the training programme is professionally designed and written to give you a thorough and sound knowledge of the application of ethical clinical hypnosis and hypnotherapy. The qualifications you receive allow you to easily obtain professional liability insurance; we will even introduce you to insurers who will provide it.
CPHT training is dedicated to providing the very best of personal tuition for every student, whether that student is studying at home or in our classroom. Classroom tuition is in manageable groups. This ensures the very best of personal attention for everybody.
The tuition programme is conducted in a modular fashion and covers all that you need to know in order to start finding success very early on in training. AT CPHT we encourage students to see as many 'clients' as possible during the course.
What you will learn
The students will be made familiar with the two main methods of therapy used to aid patients:
Suggestion Therapy – a traditional treatment used to help with straightforward problems such as smoking, pre-test nerves, nail-biting etc. It makes use of the mind's heightened awareness and susceptibility to suggestions in order to make changes. You will learn on the course all you need to know about this therapy. In particular, you will be well drilled in anti-smoking techniques.
Brief or Solution Focused Based Therapy – the modern method which helps with a large range of symptoms. This therapy focuses on helping people achieve what they want to in life. Solution Focused Hypnotherapy uses practical, modern and well researched strategies to help people make significant, positive changes in their lives in a relatively short period of time.
Working with Solution Focused Hypnotherapy, we look at what the client wants to achieve rather than on the problem(s) that prompted them to seek change. The approach focuses on the present and future and not on the past. The Hypnotherapist asks the client to consider their preferred future, for instance, what would be better if the problem had improved? What would have changed? This enables the client's possible solutions to become more apparent and worked towards.
Hypnosis itself reduces anxiety and this is done very simply through relaxation and visualisation, allowing the client to focus on the positive aspects of their lives that encourages a shift in perspective. Working with the client, Solution Focused Hypnotherapy can help with Confidence and Self Esteem problems. The therapy can also help (if necessary in conjunction with medication) with the treatment of Depression and Anxiety, including Panic Attacks, Agoraphobia and Irritable Bowel Syndrome (IBS). Minor Phobias such as spiders, water, flying etc. and public speaking can also be minimised, along with painful memories and traumatic experiences.
Training in Solution Focused Hypnotherapy at The Clifton Practice is intensive and thorough.
Further information